About the Knowledge Corridor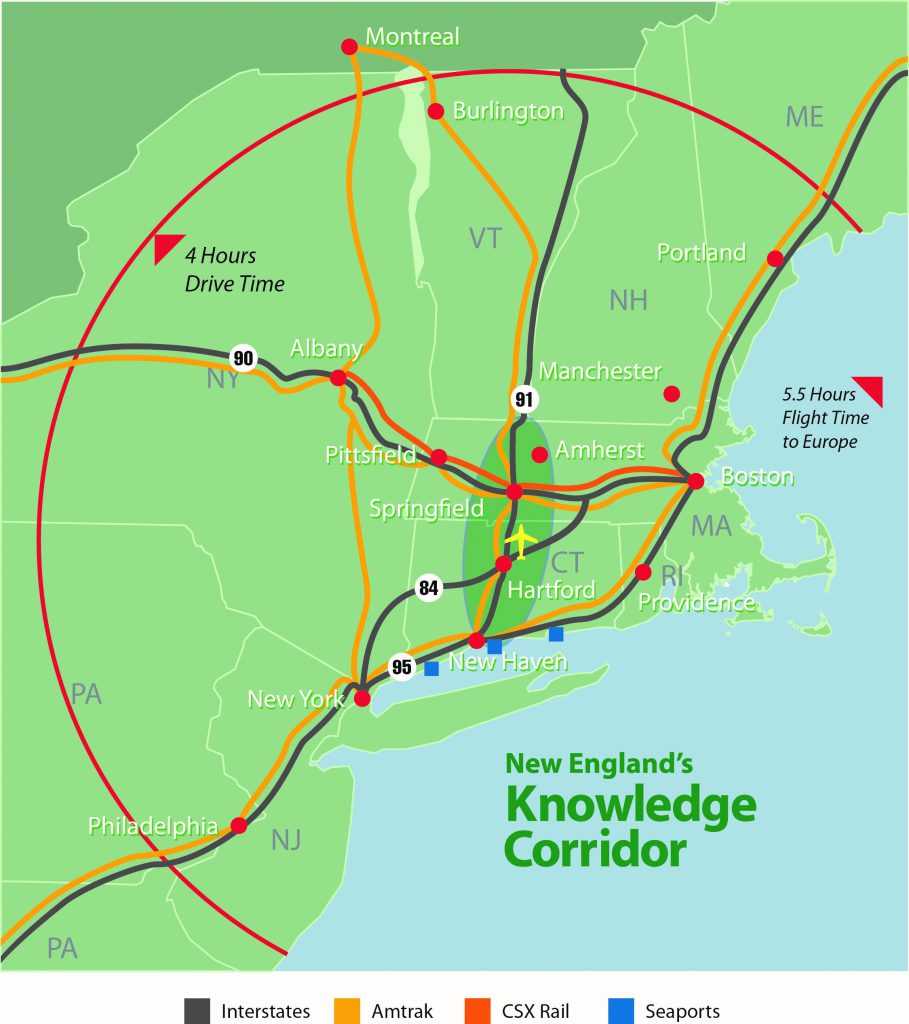 New England's Knowledge Corridor is an interstate partnership of regional economic development, planning, business, tourism and educational institutions that work together to advance the region's economic progress. The region we promote transcends political boundaries. It comprises the Hartford, Springfield and New Haven metro areas and is centered on seven counties, linked by a shared economy, history and culture and by features including Bradley International Airport, rail lines, Interstate 91 and the Connecticut River. The group markets the regions, emphasizing the area's rich history of innovation, invention and world-class educational assets.
The group promotes the region through a variety of initiatives focused on business development, talent retention, advocacy and research. The region's name, New England's Knowledge Corridor, underscores the area's rich tradition of inventions, research and higher education.
The group is led by a volunteer steering committee made up of representatives from leading public and private regional organizations.
Background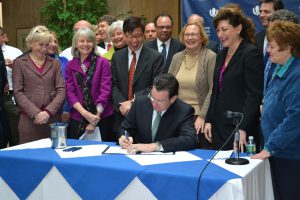 Leaders of regional organizations in the Greater Hartford (Conn.) and Greater Springfield (Mass.) areas began meeting in 1999 to discuss cooperative, interstate ventures. The effort was reinforced by the release of an economic analysis performed shortly thereafter by national planning consultant Michael Gallis, who was retained by the Connecticut Regional Institute for the 21st Century. His report identified the Hartford-Springfield/I-91 area as a major, interstate economic corridor in the northeastern United States, one that transcended political boundaries.
The Hartford-Springfield Economic Partnership (HSEP) was formally launched by the governors of Connecticut and Massachusetts in September 2000 with the goal of increasing cooperative marketing and public policy efforts.  It received initial and enjoys growing support from the regional leaders of business, economic development, workforce, planning and higher education institutions.  In 2012, HSEP was officially renamed "New England's Knowledge Corridor," adding New Haven to the partnership, the brand used to market the area.  The Knowledge Corridor Steering Committee now includes 28 members and top leaders from groups ranging from New Haven, Conn. through Hartford and Springfield, to Greenfield, Mass.